A few words from Managing Director

&

CEO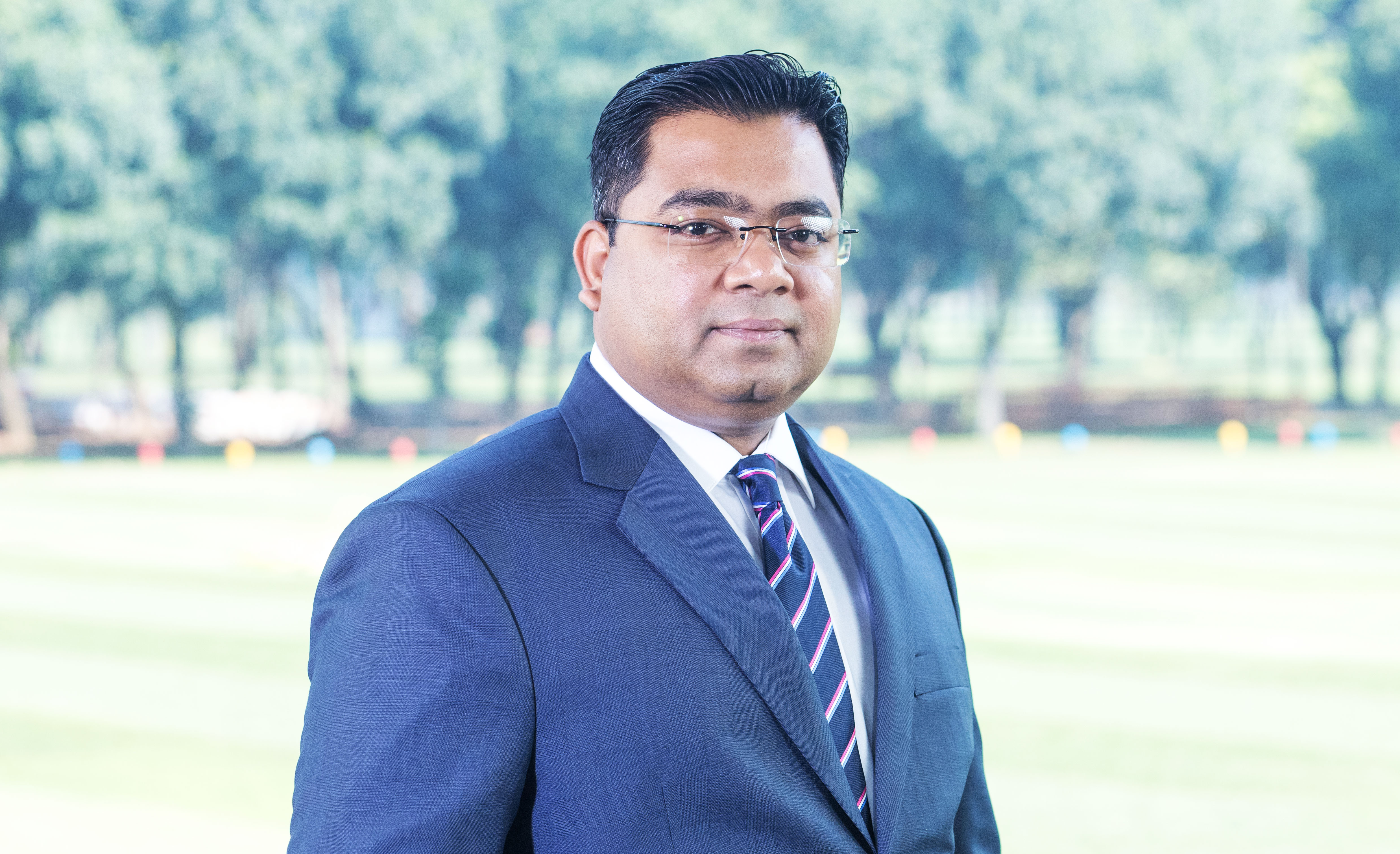 Green Delta Securities Limited, one of the leading Stock Brokerage house of the country, set foot in the capitalized brokerage business in the year 2006. Green Delta Securities is a 100% subsidiary of Green Delta Insurance Company Limited, & is the most preferred and prominent wide-ranging Stock Brokerage house in Bangladesh. Within a short period of time GDSL has succeeded to find itself among the league of state of the art securities companies of Bangladesh offering full-fledged global standard brokerage services for retail and institutional clients.
GDSL is recognized as the most accountable business partner, conduct and associate. Our mission is to provide the best and innovative services to our valuable clients in terms of trading, technology and other support services. We strongly believe that real success of a business is not just about earning profits measured in numbers and reaching the top most level but also keeping our clients satisfied by providing them with the best services. We believe in focusing on delivering the best possible services through the right process & the best result is just the logical outcome. Our corporate strategy is justifiable business practices and balancing accountability along with growth as well as productivity which is reflected in our commitment.
GDSL is the 1st brokerage house in Bangladesh that introduced customized products for the different target groups in terms of facility and benefits. All these products are already introduced in the capital market. We have received very positive responses for all the products especially Nibedita and Bijoy. Every product is unique in terms of features, benefits & target groups. We believe that GDSL will able to attract more investors in our capital market in the near future.
This is a matter of honor that in 2017 the visionary board members and the management team of GDSL have taken the company to greater heights with their understanding and experience in the financial sector of the country. Green Delta Securities Limited is the 1st & only brokerage house from Bangladesh to have received the prestigious CFI Award in 2014 as "Best Stock Broker". We believe that we can make it a habit with our most efficient & vibrant team in the industry.
Despite of all the obstacles in 2017, GDSL performed significantly in terms of market share & also maintained strong compliance. GDSL succeeded to make its position among the Top 21 stockbrokers in DSE & became one of the top brokers in CSE ranking list. We believe our clients are our utmost priority & we always consider them as our strategic business partner. We want to accomplish our success along with our clients and our solid proficiency and thoughtfulness to detail means we can offer revenue-building prospects for your business. Success comes from having a long- term vision, especially when it comes to building long term relationships. As resonated by our corporate values, we understand the importance of integrity and sense of assurance of our clients. Our compensations allow you to run transaction professionally & our support will help you to maximize your performance, making sure that you are investing in the right basket & not being misled.
In 2017, GDSL attended Road Shows in USA to invite foreign fund managers, investment bankers, brokerage houses & financial institutes.
In 2018, we have successfully relocated 2 of our branches (Gulshan & Nasirabad Branch) for maintaining uninterrupted services to our valuable clients. On the year of 2018, we have achieved "Born to Earn" campaign which was a huge success. We have participated in Bamper Housie Sponsorship at officer's club and sponsored one house on 3rd October 2018 and was well received from the management authority and the audience for its success. We consider our employees as a family, to ensure a healthy workplace GDSL has arranged a colorful picnic "Annual Day Out" on 20th April 2018. We believe clients are our first priorities, so to make awareness to our clients we have organized a "Financial Literacy Program" for both small and big investors on 8th September 2018. To reach throughout every client, we have arranged a grand ceremony "Mezban" for Chottogram Clients on the same year in the King of Chittagong on 12th October 2018.
Green Delta Securities is closer to achieving its goal to become the finest brokerage house of the country. Green Delta believes in intelligence at work to maximize growth and profitability both for the clients and the organization itself. They inspire the clients to be more focused on their trading and have a clearer vision while investing. It is our ambition to live up to your prospects by providing secure, reliable and competitive on line trading services. We look forward to welcoming you at Green Delta Family in 2018 and we will remain focused in this year and beyond for a prosperous year with you.
Wafi Shafique Menhaz Khan
Managing Director & CEO
Green Delta Securities Limited